FOIL BLOCKING & EMBOSSING
The Foil Blocking & Embossing Process
Foil blocking is print process, which uses pigment or metallic foil, to the object where a heated die is stamped onto the foil, making it adhere to the surface leaving the design of the die on the object.
What Can Be Foil Blocked & Embossed?
At R JP we use foil blocking to create a more striking 3D image that isn't achievable with other methods. This is a favorite method for printing diaries and books as well as napkins and other paper or tissue products.
What Are The Benefits Of Foil Blocking & Embossing?
We can print your logo in a range of pigmented colour foils and achieve large 3d prints.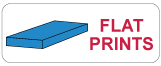 SOME OF THE PRODUCTS WE HAVE FOIL BLOCKED OR EMBOSSED
MATERIALS THAT WE CAN PRINT
PRODUCTS THAT WE CAN PRINT
© R&JP International 2022